Sciatica Treatment from Our Asheville Chiropractor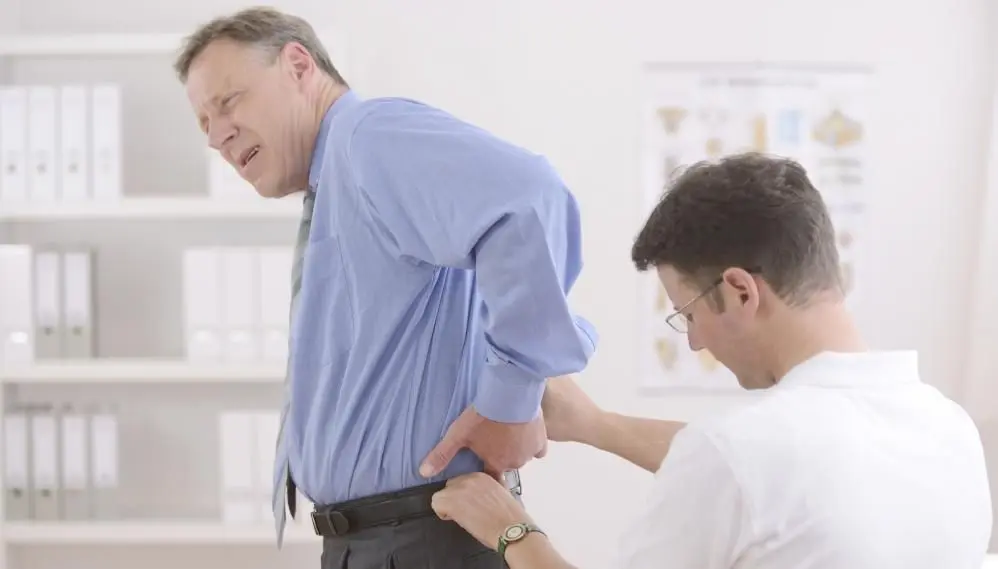 When your quality of life is challenged by sharp pains running down your leg, odd tingling sensations (or no sensation at all) in your feet and balance problems stemming from muscle weakness, you could very well be suffering from sciatica. Sciatica is not a specific condition unto itself; it's a collection of symptoms related to pressure on the largest nerve in the body, known as the sciatic nerve. But you don't have to undergo major surgery or resign yourself to a life of debilitating symptoms -- because your chiropractor at Lawson Chiropractic (Dr. Kenton Lawson or Dr. Sara Lawson) can treat it through natural, conservative methods.
How is the sciatic nerve capable of causing so much misery? This enormous nerve, which is connected directly to the spinal cord via several lumbar and sacral nerve roots, is the single source for motor and sensory data for the entire right or left lower quadrant of your body, branching from the buttock and leg into numerous smaller nerves that serve the feet and toes. Disrupting the flow of information in this nerve can cause pain, tingling, numbness or motor control problems anywhere further down the line. Sciatica frequently occurs when a spinal misalignment, degenerative spinal disease and/or herniated disc causes pinching of the sciatic nerve at or near the nerve roots. It may seem to resolve itself only to recur just as forcefully as before -- and it'll continue to do so until you get the underlying cause taken care of.
Non-invasive Treatment for Asheville Sciatica Sufferers
Sciatica's symptoms can be annoying, frightening and even dangerous (especially if they lead to serious balance problems or incontinence). But the good news is that you can overcome this chronic problem without submitting yourself for invasive back surgery. Your Asheville chiropractor here at Lawson Chiropractic will first perform extensive examinations, including a spinal screening and x-rays, to look for evidence of a sciatic nerve impingement. If a spinal misalignment is putting pressure on the nerve roots, we may recommend spinal adjustments to correct your alignment and relieve that pressure. If a herniated disc is involved, we recommend a form of physiotherapy called intersegmental traction. This painless technique is administered via a motorized table. Distraction force creates a negative pressure between the vertebrae that brings the herniated disc back into line while also infusing it with the fluids it needs to heal itself.
Not all forms of sciatica are "true" sciatica. One variation known as piriformis syndrome occurs when chronic tightness and knots in a muscle connected to the sacrum pinches the nearby sciatic nerve. In this case, a combination of chiropractic adjustments, ultrasound (which delivers a deep massage) and electrical stimulation (to ease muscle spasms) may be just what you need to experience lasting relief.
Call Lawson Chiropractic in Asheville, NC at 828-274-8880 to schedule a spinal screening and examination. We can help you throw off your sciatica problem and keep it at bay for life!