Fibromyalgia Treatment in Asheville, NC
To date, fibromyalgia is a mystery illness with several theories about its causes. Some medical experts feel that it's an illness caused by lower levels of serotonin. With low levels of serotonin, patients have an increased presence of substance P. This chemical accentuates pain signals. Others attribute the cause of fibromyalgia to physical stress, emotional stress or genetics. The risk factors for fibromyalgia include female gender, menopause, poor physical condition, trauma to the brain or spinal cord, genetic disposition and surgery. Fibromyalgia is far more common in women than in men. As a matter of fact, women with osteoarthritis and autoimmune diseases are more likely to get fibromyalgia.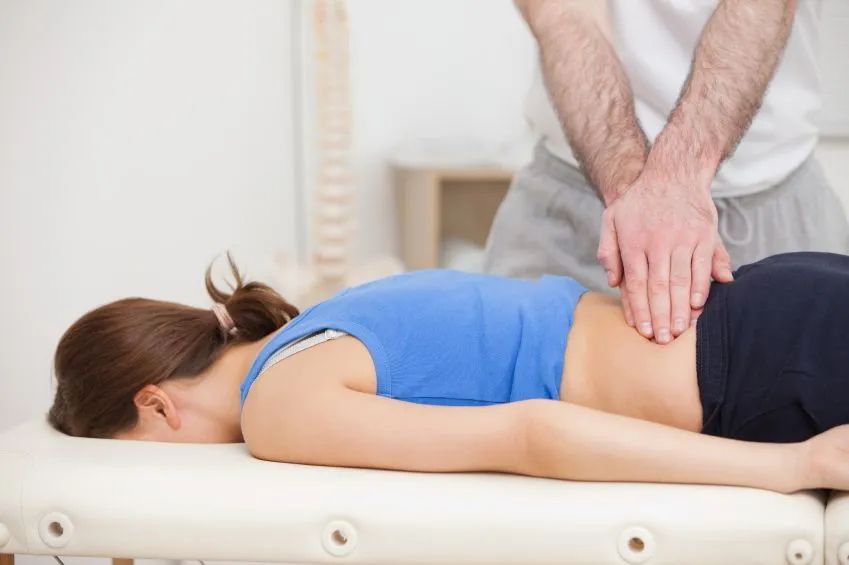 Chronic fatigue, tender points, pain throughout the body and sleep problems are common symptoms of fibromyalgia. The fatigue associated with fibromyalgia is persistent and can be exhausting and crippling. Even after hours of rest, the fatigue is still present. For some, it's hard to get out of bed. Many people with fibromyalgia have tender points scattered over their back, chest, neck, hips and knees. Just a little bit of pressure on tender points causes pain.
Often, fibromyalgia presents with deep muscle pain, chronic back pain, chronic neck pain and unending headaches. Fibromyalgia-related pain is pain that causes one to ache all over. Unless you have it, it's a pain that is difficult to understand. The National Institute of Arthritis and Musculoskeletal and Skin Diseases reports that research indicates fibromyalgia-related pain are due to reduced blood flow to the brain.
Lawson Chiropractic: Your Asheville Chiropractor for Fibromyalgia Treatment
Lawson Chiropractic is your Asheville chiropractor for fibromyalgia treatment. Dr. Kenton Lawson and Dr. Sara Lawson diagnose fibromyalgia with a thorough physical examination and a review of tender points. They also pay careful attention to your symptoms. Keep in mind that fibromyalgia is a difficult disease to diagnose, as X-rays and blood tests don't reveal any pathology.
Our chiropractors at Lawson Chiropractic implement a holistic strategy for fibromyalgia treatment. Treatment may include spinal adjustments and a physiotherapy treatment plan. With gentle spinal adjustments, neck and back pain due to fibromyalgia can be relieved. Intersegmental traction may be part of your treatment plan. This therapy helps stretch the spinal joints, reduces pain and increases mobility.
Physiotherapy treatment plans may include muscle stimulation, ultrasound, ice therapy, heat therapy and manual therapy. Manual therapy helps relax the muscles and soft tissues to ease pain and stress associated with fibromyalgia. All of these therapeutic treatment modalities also help to increase circulation to accelerate healing.
At Lawson Chiropractic, patients with fibromyalgia receive an individualized, multi-faceted treatment plan, which works synergistically for optimal patient outcome. If you're suffering from chronic fatigue and deep muscle pain, call us at 828-274-8880 in Asheville to schedule an appointment. We've helped many others manage this illness and can help you too.