Lawson Chiropractic: Chiropractic Care from Head to Toe in Asheville, NC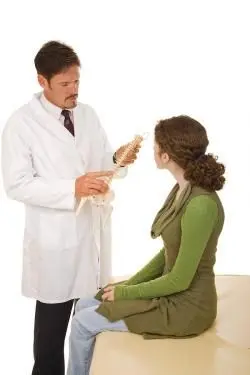 At the Lawson Chiropractic Clinic in Asheville we offer chiropractic care for headaches, whiplash, neck pain, knee pain, back pain, carpal tunnel, arthritis, scoliosis, vertigo, sciatica, plantar fasciitis, fibromyalgia and foot pain. Whether your pain is due to a sports injury, auto accident injury, workplace accident or just plain genetics, we offer non-invasive treatments to alleviate your pain, so you can enjoy life again.
Tension headaches and migraines are often accompanied by significant pain and sometimes even nausea. Mechanical dysfunction of the cervical vertebrae can increase muscle tension and irritate delicate nerves that control blood flow to the head. Through cervical adjustments, we can align the bones properly to relieve the pressure and tension that causes headaches.
At Lawson Chiropractic in Asheville we offer a variety of chiropractic methods to reduce chronic back pain due to an injury or spinal condition. Our treatment methods include the Thompson, Gonstead and Activator techniques. During the Thompson technique, we apply a gentle thrust to specific parts of your spine to correct vertebral subluxations and joint abnormalities. The Gonstead technique entails using a radiograph to diagnose abnormalities and to determine the level of treatment. Precise thrusts are used to correct the spinal problem. The goal is to align the pelvis and vertebrae to reduce inflammation and pain in the back. The Activator technique entails the use of a handheld activator device that creates impulses along specific points to eliminate back pain.
We also offer physiotherapy for the treatment of pain and function addition to spinal adjustments. Physiotherapy services muscle stimulation, ultrasound to enhance circulation, intersegmental traction, ice therapy to reduce swelling and heat therapy to boost healing. These adjunct services are ideal for reducing both back and neck pain, improving mobility and increasing range of motion.
Both chiropractic adjustments and physiotherapy are effective for pain due to whiplash from a car accident, herniated discs, knee injuries due to playing sports and bulging discs.
Advanced 3D Orthotic Treatment in Asheville, NC
Pain or reduced mobility in the feet can lead to chronic muscle pain in the feet and legs. Our custom orthotics can help eliminate this pain and improve the quality of your life. At Lawson Chiropractic, we use advanced 3D imaging techniques to treat foot pain and to equip you with an orthotics device to increase mobility and reduce pain. With this technology, we can evaluate the alignment of your hip, knee and ankle. This technology also allows for a custom fit orthotic because it's molded to the foot. We'll create a device that's made just for you.
Wellness awaits you at Lawson Chiropractic. We are dedicated to providing chiropractic solutions that work for headaches, back pain, neck pain, leg pain and foot pain. If you're suffering from pain, call us to help you achieve a pain-free life. We will develop an effective plan of chiropractic care that is specific to your condition and health goals. Your journey to wellness begins at Lawson Chiropractic. Call us today at 828-274-8880 to schedule an appointment.